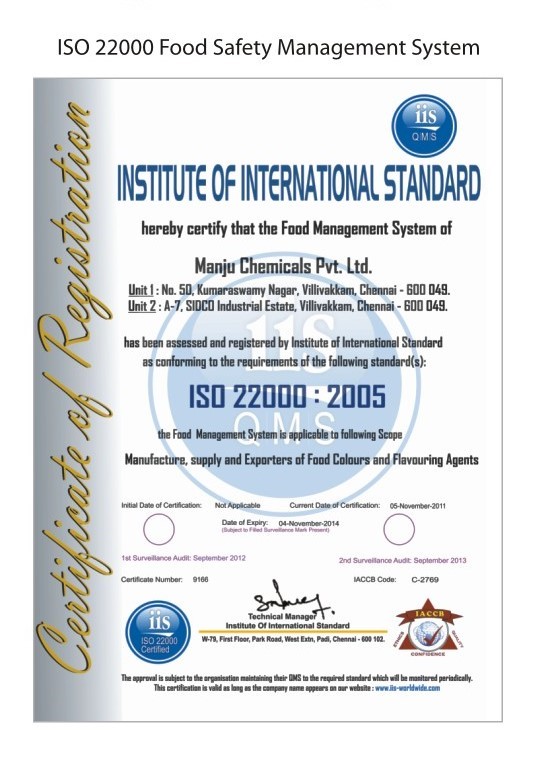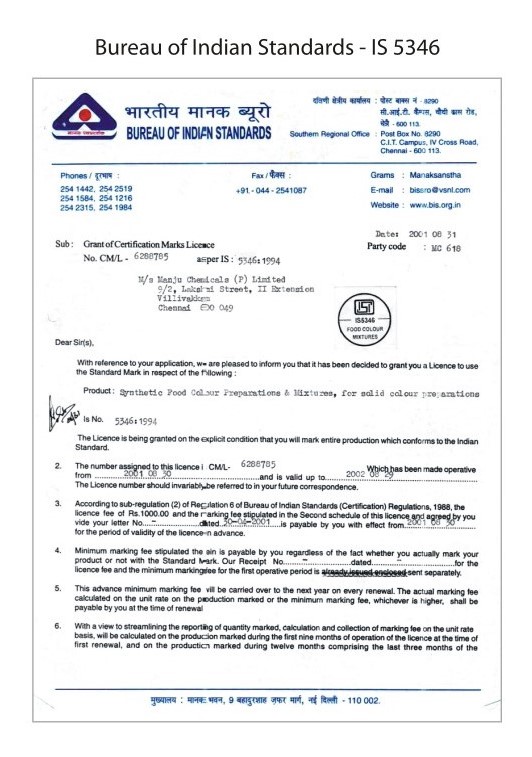 Our quality system is designed as a practical aid to enhance daily company efficiency and provides and assurance to our customers that we have the systems in place to handle their request.
We originally gained ISO22000 Food Safety Management System, and the certification from Bureau Of Indian Standard,  demonstrating our commitment to quality. FSMS is systematic preventative approach to food safety that addresses physical, chemical and biological hazards as a mean of prevention rather than finished product inception.
With the helpof FSMS we identify potential food safety hazards, so that key actions, known as Critical Control Points (CCP's) can be taken to reduce or eliminate the risk of any hazards that may potentially occur, The system is used at all stages of foods production and preparation processes and all of our staffs are conversant with the principle of the food quality system and apply them daily as part of their work function. The entire quality system is regularly audited by independent auditing bodies.